Cumbria v Durham

For match RESULTS click here
Bronze Match Report v Durham
On Friday 13th August the Bronze team arrived at Silloth Golf Club on a lovely sunny but very very windy day.
The team members were Liz Mumberson, Bronze Champion – Cockermouth, Linda Wilson – Penrith, Julia Taylor – Kirkby Lonsdale, Pam Lear – Kendal, Liz Hall and Kathleen Robinson – Appleby, Brenda Spilsbury and Pat Duxbury – Barrow, Helena Earl and Erica Russell – Workington, Chris Hough – Carus Green and Brenda McCaffrey – Seascale.
All players were up against some tough opposition sadly loosing 4 – 2. They all battled brilliantly in really hard conditions. Well done everyone.
The course was in excellent condition, but after the rain in the past few weeks, the heather had grown and was very punishing.
5 of the team received their colours, Julia Taylor, Liz Hall, Kathleen Robinson, Erica Russell and Brenda McCaffrey.
A big thanks must go to Silloth members for giving up their time to ball spot. They were invaluable. Also to Serena, Lady Captain for all her help on the day.
Alyson Wood
Vice Captain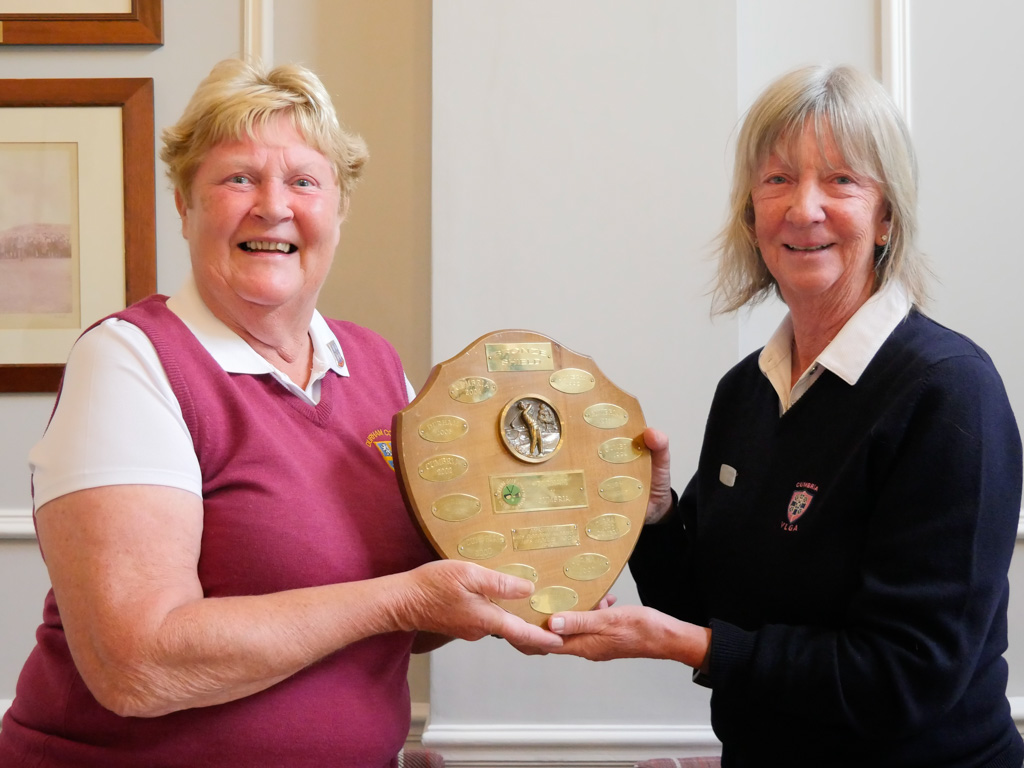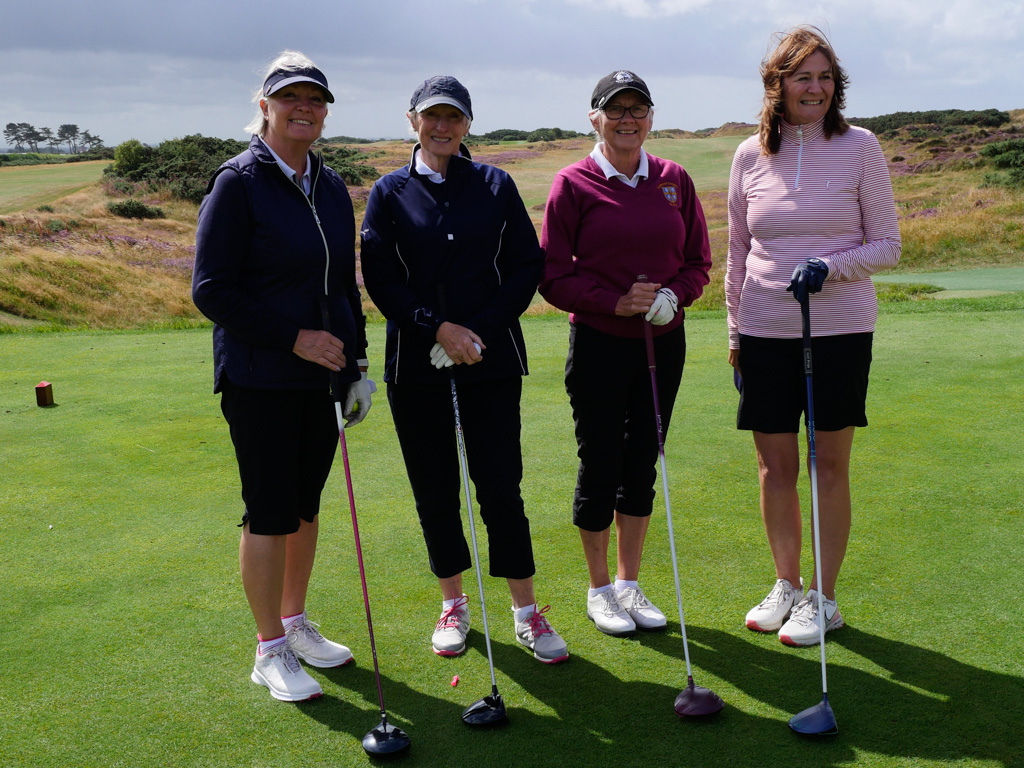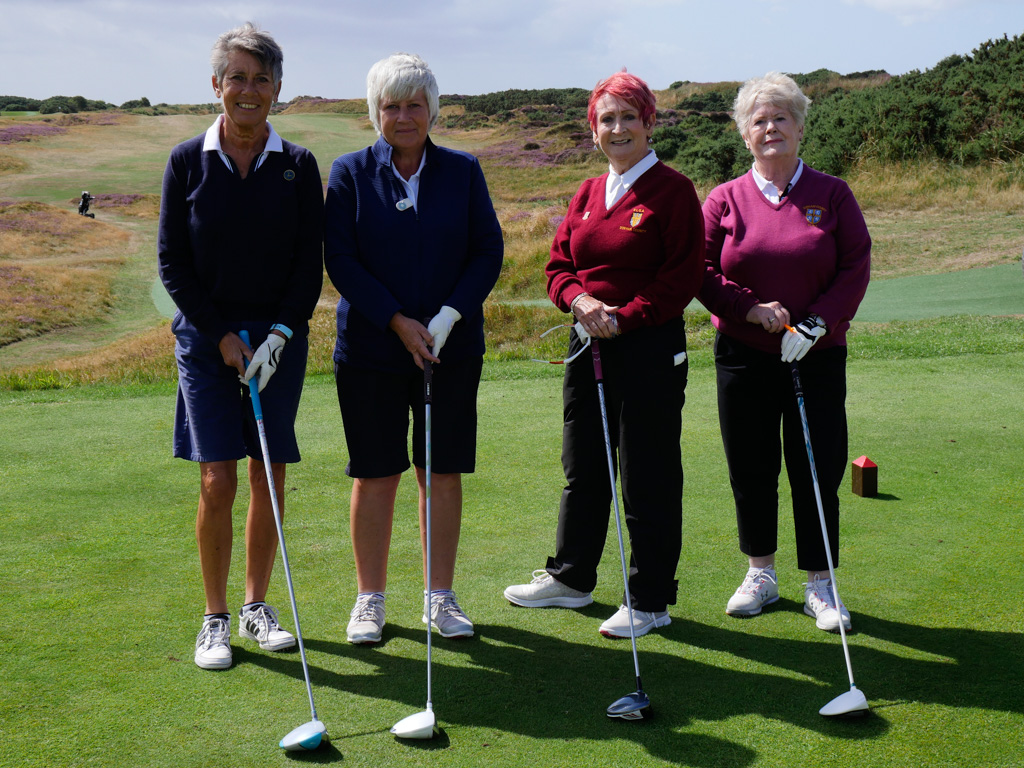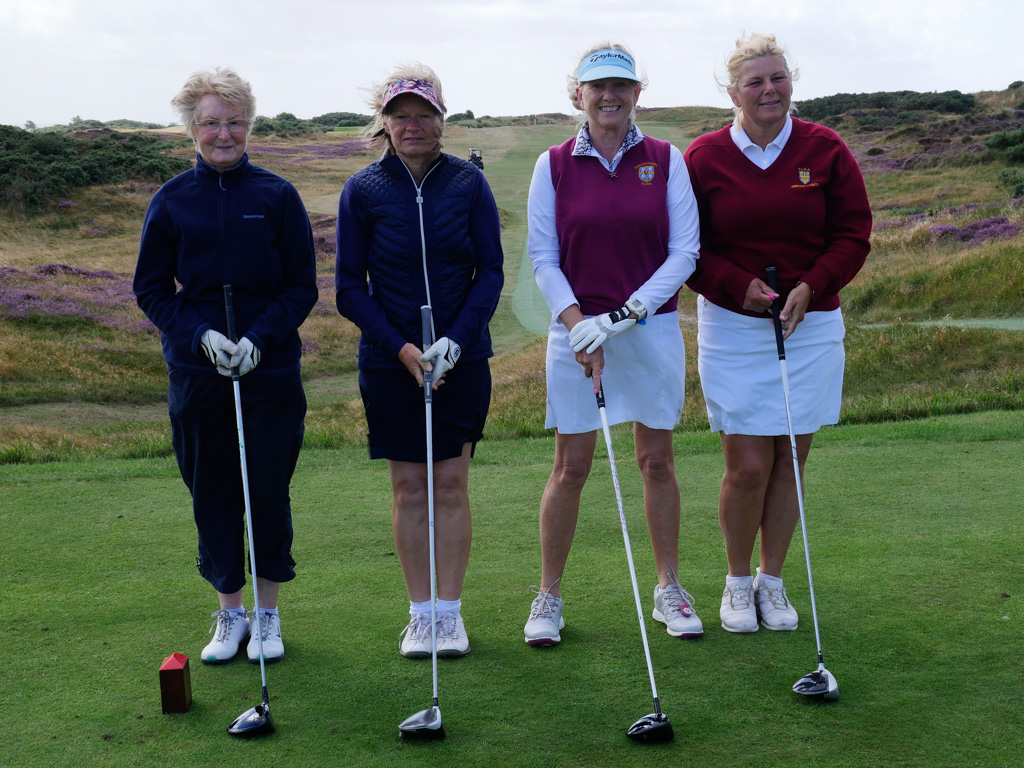 1. Liz Mumberson,Linda Wilson,Carole Zissler & Pamela Neild.
2. Julia Taylor,Pam Lear,Flo Bunce & Maureen Ewart.
3. Liz Hall, Catherine Robinson,Laura Hall & Pamela Rand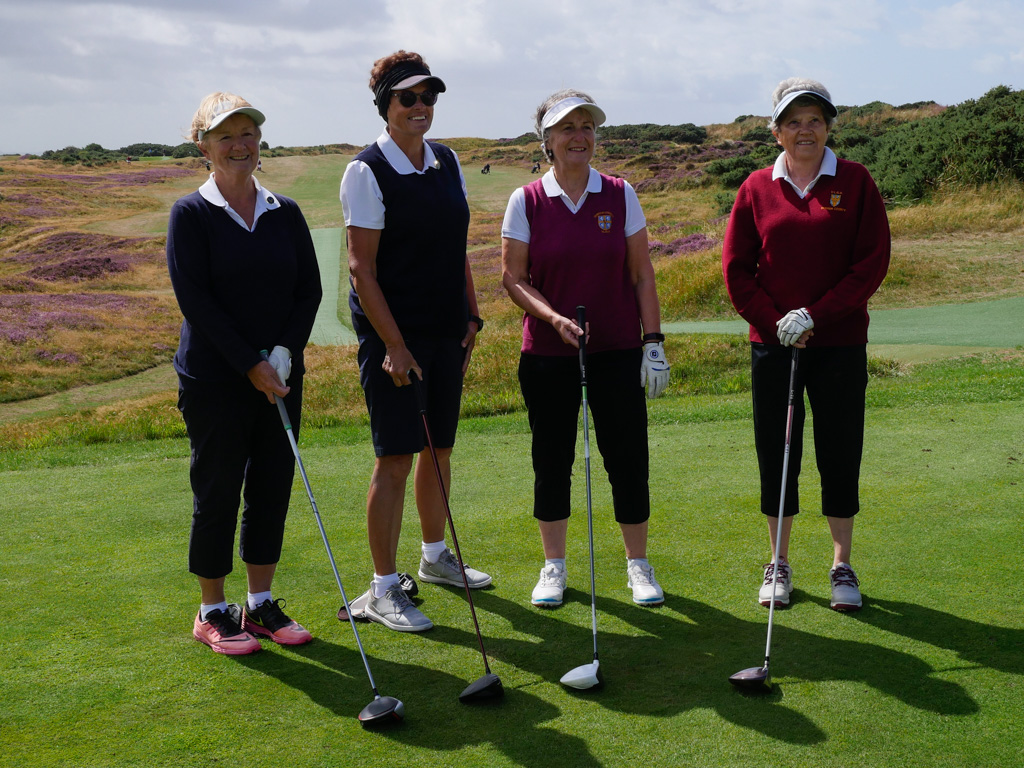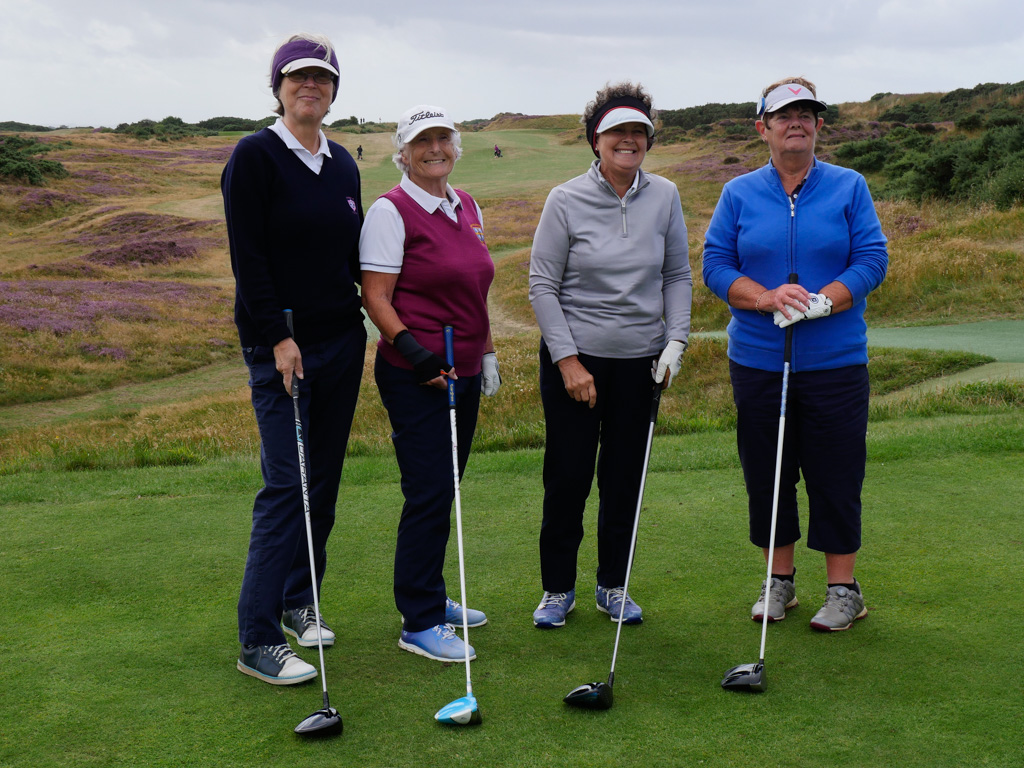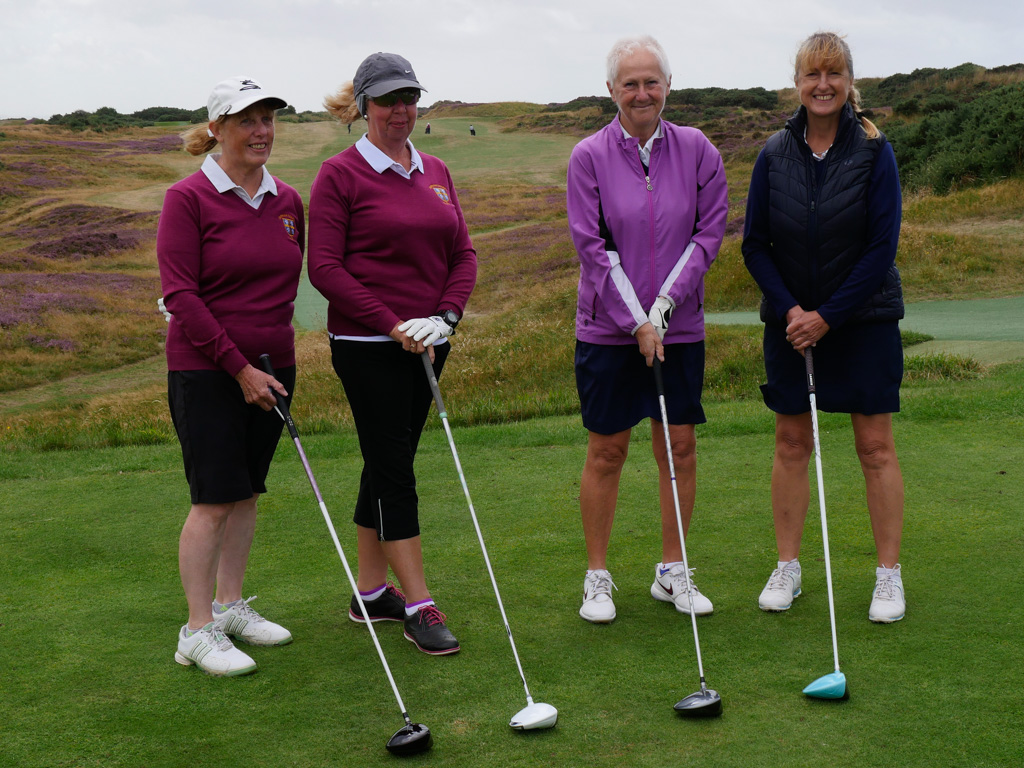 1. Brenda Salisbury, Pat Duxburty, Sue Hayes & Jenny Boanson.
2. Erica Russell, Helena Earl,Liz Giles & Susan Shaw
3. Chris Haugh, Brenda McCaffrey, Loise Fryer & Liz Inions.